HOME
> SCHOOLS & LEISURE CENTER
SCHOOLS & LEISURE CENTER
Nothing beats a discovery in immersion with the actors on the ground to concretize, diversify and enrich the school learning. Nature is a great playground to observe, understand, manipulate ... to marvel.
Discover our offers developed by cycle and in coherence with the programs.
For adults and children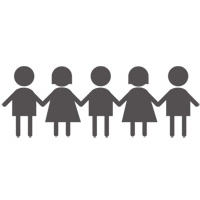 JARDINS DE VALLOIRES
Workshops that allow children to learn to respect and look at nature differently.
- "Sowing" workshop: learn about a plant's needs, watch its development (making a biodegradable pot with seedlings)

- "Useful insects" workshop: better understand the usefulness of insects, how to encourage them in and make them a home in your garden (making a shelter)

- "Herbarium" workshop: learn to recognise the different types of leaf, plant diversity (making a vegetable mask or a cat's head tree)

- Workshop of the 5 senses: come and discover the different garden plants, recognise their smell, texture and taste (tasting of edible herbs).

Educational visit based on the observation and interpretation of species behaviour (ethology) depending on the seasons (migration, nesting, etc) The work carried out by staff in the reserve is explained (managing the environment, ringing, inventory, etc) as well as the other treasures of the site: mammals, insects, plants, etc...
If you want to organise a special programme for a group of pupil, please contact the education team.


Download the technical data sheets
> A la recherche de Cici la Cigogne
> A la découverte du Parc du Marquenterre
> A la découverte des Milieux Naturels de la Baie
> Gérer les milieux dans une Réserve
> 5 sens en éveil
> "Petits pattes, ailes, becs"
> Un, deux, trois, pattes, ailes, becs
> Chouette les pelotes
> Migration, voyager pour survivre
> Les experts de la Nature