GROUPS & CE
Need some fresh air, want to see some wide open spaces?
Come to relax in Baie de Somme.
Together, it's better !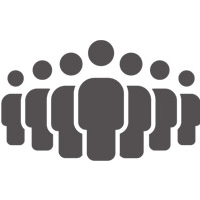 Guided visit of the museum - Lasts: 1h00
>
The outputs
Nature
A distribution of hot drinks

Bike rental (6 adultes et 2 enfants)

Room rental: Two conference rooms with full audiovisual and IT equipment seating 25 to 70 people. Please book.
> Book online
GOLF DE BELLE DUNE
On site, our teams offer you a personalized coaching to introduce you, set up challenges or accompany you.
Initiation to golf - Duration: 1h30: Beginners or experienced players, children or adults
Golf challenge - Duration: 1h30
Rent the practice green with with activities on request
Festive evenings: meals, cocktail buffets...
The "Restaurant du Lac" - 60 places
> Book online
PARC DU MARQUENTERRE
The Park has several offers that will enable you to discover this preserved area: guided visits, private outings, rides in horse-drawn carriages, workshops ...
Guided visits:

"Discovering the Parc du Marquenterre" - Duration: 2h: Decipher the mysteries of a Natural environment that changes with the seasons.

"Living Baie de Somme" - Duration: 3 hr: Explore the estuary's plants, learn how dunes form and about wading birds...

«Privilege Outings" - Duration 3h: From dawn, start exploring the world of birds

"Behind the scenes in the Park" or "Awakening the senses" - Lasts: 3h

Other themed outings can be organised, for example wildlife photography, sketching, etc.

The Restaurant "La Tablée du Marquenterre" - 60 places
Guided visits in a horse-drawn cart - Last 2h or 4h
Private evenings (maximum 100 people)
Venue rental: 3 conference rooms seating from 20 to 80 people.
Bike rental (30 bikes available).
> Book online
MUSÉE PICARVIE
Musée Picarvie (museum) is opportunity to discover the history of the Bay and its people with its guided tours.
CAP HORNU HÔTEL*** & RESTAURANT
Sleep in the heart of the Baie Hotel ***, restaurant, bar, bike rental and rooms, starting point of your activities.
The site also offers room rentals that can accommodate from 60 to 200 people.

Do not hesitate to contact our sales team for a tailor-made program.
> Book online
In group, discover the richness of a garden, its structure, its atmospheres, its flavors during guided visits, workshops or by enjoying a special menu at the "Table of the Gardener".

- Guided tours of the gardens - 1h30 to 2h00
- Creative workshops - duration from 1h30 to 2h00 : size, creation of a perennial mass, cuttings, sowing ...
- Internships: creation of a massif of perennials, annual plantations, size and maintenance of a massif of roses.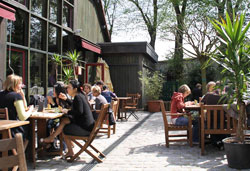 The restaurant "La Table du Jardinier" (40 place settings)
The Chef proposes a surprising culinary experience, he draws inspiration from the gardens to concoct colorful and tasty dishes, come and taste the Nature of the picking on the plate.

Private parties: privatize the restaurant for your meetings
> Book online
AQUACLUB DE BELLE DUNE
Fancy a day of recreation, a moment of pure relaxation or a festive evening: the Aquaclub takes care of everything.
An unusual venue to rent for receptions and parties by the water (up to 150 people).

A tasty break : enjoy the snacks
Theme evenings: disco, karaoke, etc...
Birthday lunches (Wednesdays only)
> Book online